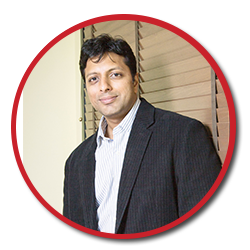 Amit Agarwal
Country Manager, Amazon India
Amit Agarwal is spearheading global ecommerce behemoth Amazon's multi-billion dollar bet on India, as the ecommerce juggernaut bids to emerge as the top player in the country's $16 billion ecommerce industry. In March, the Stanford University-educated Agarwal was elevated to senior vice-president of the Seattle-based giant, barely a year after he was inducted into founder Jeff Bezos' elite leadership team, a massive sign of confidence in the 42- year-old. Amazon has committed about $5 billion to its India operations, and the company has said that it has unit sales grew 85% during the first quarter of 2017 while overall gross merchandise sale value increased by 68%. Agarwal, a two-decade veteran at Amazon, has overseen the launch of Prime video platform, business-to-business unit Amazon Wholesale, Amazon Logistics, while its payment business, Amazon Pay, also recently received a wallet license.
---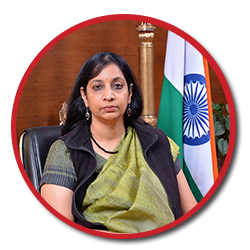 Aruna Sundararajan
Secretary, Department of Telecommunications
Aruna Sundararajan took over as secretary of department of telecommunications in May earlier this year. Prior to her taking charge, she was the secretary of IT and electronics. A graduate of the 1982 cadre of the Kerala batch of the Indian Administrative Service, Sundararajan previously led the government's digital payments push after demonetisation exercise announced late last year. Sundararajan, who also holds a Masters in Philosophy, was also hailed for her pioneering work in mass e-literacy in Kerala, through the Akshaya programme, during her term as vice-president of Kudumbasree mission.
---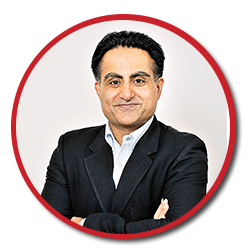 Avnish Bajaj
Founder & MD, Matrix Partners India
From founding Baazee, one of India's first consumer internet ventures, to running eBay's local operations, and then setting up Matrix Partners India, one of the country's top venture capital firms, Avnish Bajaj has worn quite a few hats, and worn them well. The IIT Kanpur alum is at the helm of one of India's top venture capital firms that has not only backed some of the country's biggest startups, but has also earned sizeable returns, the hallmark of a top investor, especially in a geography that traditionally has been rather unkind to risk capital players. From backing Ola and Practo, to earning strong returns from its investments in Cloud Nine Hospitals and payments company ItzCash, Bajaj is a rare case of an investor also having the sensibilities of an entrepreneur.
---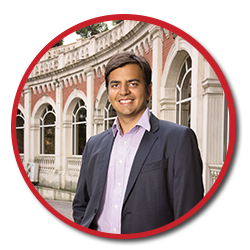 Bhavish Aggarwal
CEO, Ola
Bhavish Aggarwal, the chief executive of ANI Technologies, which owns and operates ride-hailing app Ola, is in the process of transforming the way urban India travels. The 31-year-old IIT Bombay graduate, who co-founded the company in 2011 with Ankit Bhati, has built one of the country's most successful startups, which is backed by the likes of SoftBank, Ratan Tata's RNT Capital and New York-based hedge funds Tiger Global and Falcon Capital, amongst others. Aggarwal is currently involved in expanding Ola's bouquet of services to the Indian consumer. As of December, media reports stated that the company had clocked about 6 million rides weekly, showcasing the changing consumer trends in Asia's third-largest economy.
---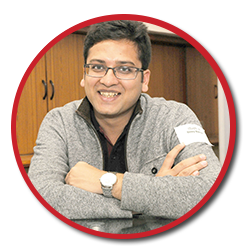 Binny Bansal
Group CEO of Flipkart
The behind-the-scenes half of India's most successful entrepreneur duo, Binny Bansal currently serves as group chief executive of Flipkart, India's largest online marketplace. The Chandigarh-born, IIT Delhi-educated software engineer, along with co-founder Sachin Bansal, has built the country's largest ecommerce company, valued at $11.6 billion in its last funding round in April, and in the process, is acknowledged as one of the flag bearers of the Indian startup ecosystem. Bansal is currently neck-deep in further bolstering Flipkart's payments business, achieve operational profits, while also creating a strong portfolio of private labels to strengthen its lead at the top of India's $16-billion online retail industry, even as the Bengaluru-based company readies itself for a much-anticipated public offering.
---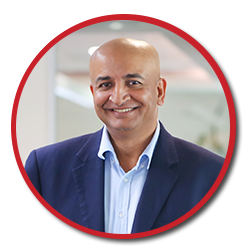 Gautam Sinha
CEO, Times internet
Gautam is a global executive with 30 years of rich experience including a wealth of startup and industry expertise. He is currently the CEO of Times Internet Ltd., the digital arm of The Times of India Group, where he drives the strategy, vision and execution for all the internet, mobile and telecommunication properties of the group. Prior to Times Internet Ltd., Gautam was the Chief Operating Officer of CashEdge Inc., a company based out of New York and California working in payments and wealth management, where he worked since 2001 building and leading the company from startup to profitability. Prior to CashEdge, he held senior management positions at Sevant, Aspect Communications, at the Neural Applications Corporation, and at the Ministry of Defense in India (DRDO). Gautam is passionate about building high performance teams with a culture where people enjoy what they do. He believes in the Indian startup ecosystem and is an active early stage investor.
---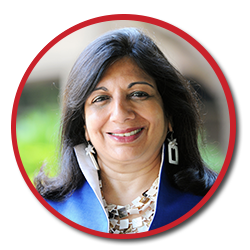 Kiran Mazumdar Shaw
Chairperson and Managing Director, Biocon Limited
A pioneer of India's biotechnology industry, Kiran Mazumdar Shaw, India's richest self-made woman with an estimated net worth of $1.9 billion, has built Biocon into the country's leading biopharmaceutical company. Under Mazumdar Shaw's stewardship, Biocon has emerged as Asia's largest insulin producer, while the company, in partnership with US drug major Mylan, has developed biosimilar drugs to treat certain type of cancers, and which have been accepted for review by both, European and US regulators. A noted philanthropist, Mazumdar Shaw has also established the 1,400-bed Mazumdar-Shaw Cancer Center in Bangalore to deliver affordable world-class cancer care services, and has also set up the Mazumdar Shaw Center for Translational Research, a non-profit research institute dedicated to developing scientific breakthroughs for treating a wide range of human diseases.
---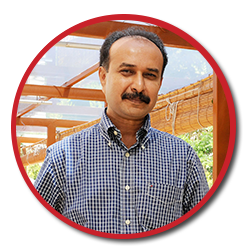 Prashanth Prakash
Partner, Accel India
Bengaluru-based Prashanth Prakash, partner at Accel India, the Indian franchise of marquee Silicon Valley-based Accel Partners, has been one of the earliest participants in the Indian startup ecosystem, as an entrepreneur as well as an investor. Prakash came on board as partner at Accel, after the storied VC firm took over the operations of Erasmic Venture Fund in 2008. Since then, he has led Accel India's investments in BookMyShow, BlueStone and HolidayIQ, while focusing on the consumer internet services, online marketplace and SaaS sectors. With more than $1 billion in assets under management, after Accel raised its fifth India-focused fund, at $450 million, in December last year, the firm is poised to expand its portfolio in the new calendar year.
---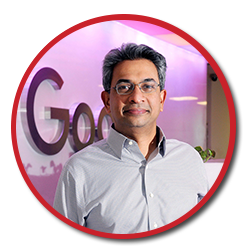 Rajan Anandan
Vice-President & MD, South-East Asia and India, Google
One of the most active angel investors in the country, Google India Head Rajan Anandan, 48, is in the process of bringing a billion Indians online. The mantra for the MIT and Stanford University alum is internet for every Indian. From partnering with RailTel, to reaching out to the country's female population, who currently comprise just a third of India's internet users, and provide them with internet literacy, to streamlining its apps to work regardless of bandwidth, Anandan has his hands full. For the Sri Lankan-born Anandan, India has been home for over a decade. Prior to his current role, he enjoyed several leadership roles in some of the world's biggest technology companies, including, Microsoft and Dell, as well as McKinsey, the world's largest consultancy.
---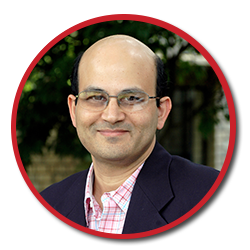 Rishikesha T. Krishnan
Director and Professor of Strategic Management, IIM Indore
Professor Krishnan took over as director of Indian Institute of Management, Indore in 2014, having spent over 17 years in IIM Bangalore prior to that. The IIT Kanpur, Stanford University and IIM Ahmedabad alum has had deep connections with the country's startup community, and has served as member of the advisory board of early-stage investor YourNest Angel Fund. Professor Krishnan, who has more than 140 publications across outlets, has authored two books - From Jugaad to Systematic Innovation: The Challenge for India and 8 Steps to Innovation: Going from Jugaad to Excellence.
---