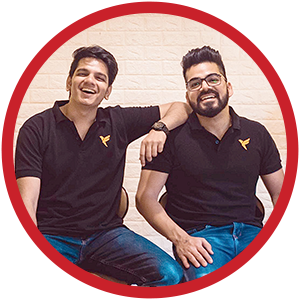 Two very different companies fought a close battle for the top honours in the Best on Campus category at the ETSA 2021. The 11-member jury had to weigh the pros and cons carefully to decide between Pixxel, a startup building a constellation of earth imaging satellites, and FamPay, a provider of payments and financial services to teenagers. Eventually, after an animated discussion, the jury picked FamPay as the top startup to emerge from a campus in India.
Founded in 2019 by Indian Institute of Technology (IIT)-Roorkee graduates Kush Taneja and Sambhav Jain, FamPay has an ambitious target of providing access to digital means of payment to one-third of India's population below the age of 18. It is trying to address this with its digital wallet and prepaid cards, with strict parental controls and transaction limits. FamPay's product gained traction during the Covid-19 pandemic as it enabled teenagers to own a quasi-digital banking account where parents could deposit 'pocket money' or other allowances. The company already has over 3 million registered users.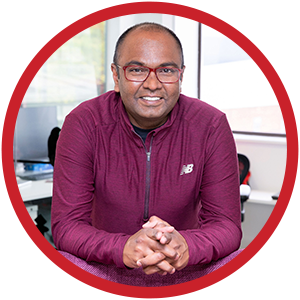 Saravana Kumar
Founder & CEO
Kovai.co's determination to build world-class software products out of a Tier-II city like Coimbatore, rather than from Bengaluru or Chennai, sealed the deal for the members of the seventh ET Startup Awards jury. The startup, which went head-to-head with fellow Chennai-born SaaS company Cardinality.ai, eventually ended up on the top of the jury's list for the Bootstrap Champ category for its financial heft and ability to inspire entrepreneurs to build global businesses from smaller cities and towns.
Founded in 2009, Kovai's first product, BizTalk360, was a platform for operations and monitoring, and analytics for Microsoft's BizTalk server, built by a team of six people. The company now has more than 250 people working on five enterprise-grade software products that are used by over 1,500 customers. Its main offering, Document360, helps users instantly create a self-service knowledge base for customers and employees, which can be accessed publicly or privately.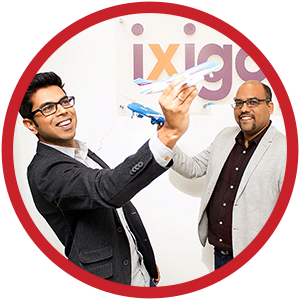 Rajnish Kumar
Aloke Bajpai
Aloke Bajpai and Rajnish Kumar, cofounders, Ixigo
The ETSA jury was inspired by Aloke Bajpai and Rajnish Kumar's commitment to continue with the same product and not alter course in the face of several adversities, an attribute they said was the hallmark of a winner in the 'Comeback Kid' category. After the first round of voting, it was a battle between the Ixigo founders and Manish Taneja of Purplle. The voting swung in Ixigo's favour after jury members highlighted that the company has not only survived the recent Covid-19 pandemic and is slated to launch a Rs 1,600-crore (about $215 million) IPO soon, but it has also always had to compete with much bigger rivals, such as MakeMyTrip and later Oyo.
Founded in 2006, the Gurugram-based company is an aggregator for deals on hotels, flights, buses, trains and travel packages. In its early days it was a discovery platform, but pivoted to become one of the leading online travel agents. In 2008, while rivals MakeMyTrip, Cleartrip and Yatra were raising millions of dollars from high-profile investors, Ixigo struggled in the aftermath of the global financial crisis. But it survived and is today one of the few profitable Indian Internet companies to be planning an IPO.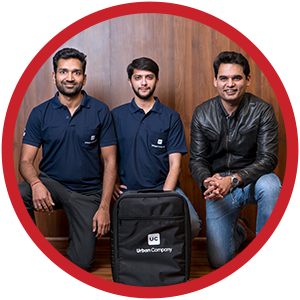 Abhiraj Singh Bhal, Raghav Chandra and Varun Khaitan
Co-founder and CEO
The ETSA 2021 jury picked Urban Company as the eventual winner in the newly introduced Covid-led Business Transformation category, highlighting how founders Abhiraj Singh Bhal, Raghav Chandra and Varun Khaitan were able to significantly grow a high-touch services business amid a raging pandemic, even as most offline counterparts were severely impacted. Urban Company came out on top over Hubilo, which transformed from being a platform that managed in-person events to a Software as a Service-based virtual and hybrid business model.
Urban Company (formerly UrbanClap) was founded in 2014 to take advantage of the increased adoption of at-home services. Starting off with a handful of service professionals, the company has now expanded globally to Singapore, Australia, the UAE and the Kingdom of Saudi Arabia—across categories like beauty and wellness, and home repairs and maintenance. Before the Covid-19 pandemic hit, the company was present in 10 cities, but has since grown to cover 35 cities with around 40,000 service partners.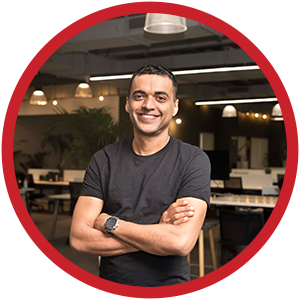 Deepinder Goyal
Co-founder & CEO Zomato
Online food delivery and restaurant platform Zomato was voted as The Economic Times Startup of the Year 2021 by a star-studded jury, just a few months after it went public on Indian bourses and set an example for others in the industry to chart out a similar path. Zomato's blockbuster listing, among the largest offerings for the Indian capital markets, not only received major institutional capital but stirred up massive interest in retail investors too. But naming Zomato as the Startup of the Year wasn't a unanimous decision. Edtech major Byju's was discussed widely for its ambitions to become a larger global player in the online education sector.
On July 23, 2021, online restaurant discovery and food delivery company became the first large new-age consumer internet startup to go public in India, setting the tone for a whole bunch of companies to tap the domestic IPO market. The `9,375-crore public offering by Zomato, which was massively oversubscribed, marked the coming-of-age moment for Indian venture-backed internet startups. Zomato's decades-old journey has seen its business pivot from an ad-driven restaurant discovery model to an operations-heavy delivery player.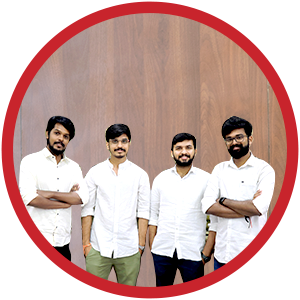 Arun George, Vimal Govind MK, Rashid K & Nikhil NP
Using cutting edge technology to overcome some of the most deep-rooted social issues, such as manual scavenging, helped Genrobotic Innovations emerge the winner in the crucial Social Enterprise category of the ET Startup Awards 2021. While rural fintech and lending startup Jai Kisan was neck and neck with Genrobotic in the first round of voting, the Thiruvananthapuram-based startup pulled ahead as the 11-member jury discussed the novelty of the idea to use robots to replace manual scavenging. Genrobotic's ability to deploy its solution with several customers and earn profits while also focusing on rehabilitating workers who lose their jobs to its robots, was a deciding factor for the ETSA jury.
Founded in 2017, Genrobotic's first product 'Bandicoot' is targeted at eliminating manual scavenging in India. Bandicoot is a robot that can clean and maintain sewers. It has two major units – a standing unit and a robotic drone unit, which dives into manholes and sewer wells for cleaning and unblocking. The company has already deployed more than 100 such robots for its clients including governments, hospitals, rehabilitation centres, refineries, and private contractors. Genrobotic also works closely with sanitation workers and educates them on the technology and has made its robots as user-friendly as possible, so that sanitation workers can use them with ease.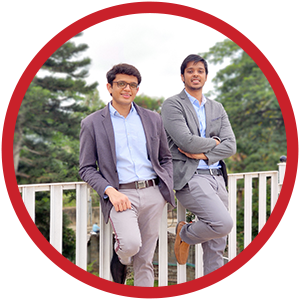 Akshay Singhal & Kartik Hajela
Top Innovator
Log 9 Materials' future potential to massively disrupt two sectors eventually led the jury members of ETSA to pick it as the winner in the Top Innovator category. The race to be the Top Innovator of the seventh edition of the ET Startup Awards began with two favourites — Qure.ai, a healthcare startup which uses artificial intelligence to interpret radiology images, and Log 9 Materials, a company that is developing battery and fuel cell technologies. Finally, it was Log Materials' turn to shine, even though the jury pointed out that Qure.ai had an edge in terms of commercialisation and its global footprint.
Founded in 2015, Log 9 Materials started off as a material sciences company with expertise in manufacturing graphene and carbon nanomaterials but pivoted to productise its own research and zeroed in on developing lithium-ion battery and aluminium fuel-cell technologies. The company has successfully demonstrated its technology to fast-charge electric vehicles – cutting the time taken to charge EVs to just 15 minutes – in pilots with leading e-commerce and logistics majors such as Amazon, Shadowfax, Porter and Flipkart. It is now working to commercialise its quick-charge lithium-ion battery technology along with two- and three-wheeler manufacturers such as Omega Seiki in India.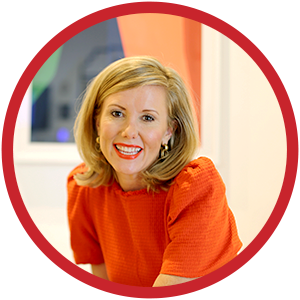 Lizzie Chapman
Co-founder & CEO Zestmoney
Lizzie Chapman's perseverance in building large fintech businesses was one of her most significant attributes that the ET Startup Awards jury highlighted, which they thought gave her an edge in the highly competitive financial services industry. Chapman pipped Sugar Cosmetics chief executive Vineeta Singh, who the jury recognised for her work in building ventures in the beauty space for years before she started Sugar. But ultimately, it was Champan who emerged as the winner in the Woman Ahead category.
Chapman's journey in financial services goes back to 2011 when she was the India head of UK-based BNPL player Wonga. In 2015, amid a funding frenzy in the startup ecosystem locally, she founded ZestMoney with former colleagues from Wonga, to make digital goods and services accessible to the masses. The platform is a three-way marketplace – for consumers, for merchants, to whom it offers payment solutions, and lenders, for which it is a software and acquisition partner. The company has partnered with point-of-sale platforms to make its BNPL solutions available across 75,000 offline stores, in addition to its 10,000 online partners.