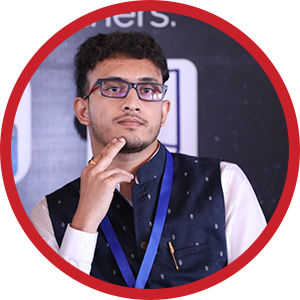 Rohan M Ganapathy
Cofounder and SEO
The Best on Campus award came down to a close contest between two space-tech startups, with the jury extensively discussing Bellatrix and Pixxel. In the end, the jury leaned toward Bellatrix for its contract with Isro, impressive for a company that had started life on campus.
A developer of satellite launch vehicles and electric propulsion systems for satellites, Bellatrix says it's also developed a green fuel that's 30% more efficient and nontoxic that can power conventional engines on satellites. The company's upcoming launch vehicle will be able to hurl payloads of up to 150 kg into an orbit of 550 km above the earth's surface.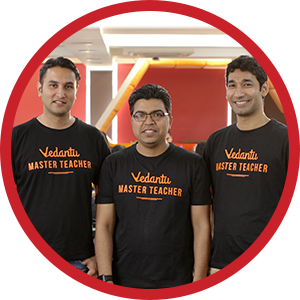 Pulkit Jain
Anand Prakash
Vamsi Krishna
Vedantu's founders – Vamsi Krishna, Pulkit Jain and Anand Prakash – showed grit and commitment to build a company that provides affordable education for the masses even when the odds were stacked against them. Unanimously recognizing the achievement, the ET Startup Awards jury chose them as winners in the Comeback Kid category in a tightly contested category with mobile gaming company Mobile Premier League.
In late 2017 Vedantu faced a crisis when a lead investor backed out of a funding round at the last moment. The firm was forced to trim its workforce by 30%, cut spending and pivot its model so that a teacher could conduct online classes for a large number of students simultaneously. This has become a hallmark of the company's model today, helping earn it a valuation of $600 million.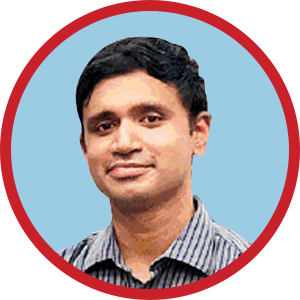 Srinath Ravichandran
Cofounder and CEO
For the jury of ET Startup Awards 2020, there were two favourites in the Top Innovator category – FalconX, a crypto trading platform, and Agnikul Cosmos, the space technology company looking to democratise small satellite launches. Agnikul won, not only for innovation but also for its potential to further push India's self-reliance in space.
The company is developing a launch vehicle capable of hurling micro satellites into low earth orbit. Its first launch vehicle, Agnibaan, will be a three-stage rocket. Each stage will have its own single-piece, 3D-printed, semi-cryogenic engine that will be lighter and more efficient than conventional rocket engines.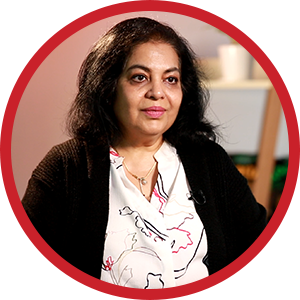 Anju Chaudhari Srivastava
Founder and CEO
When the contenders in the Woman Ahead category were whittled down after the initial round, two contenders building consumer brands emerged as the top choices. It was a close fight between Vineeta Singh, founder of cosmetic brand Sugar, and Anju Srivastava of Wingreens. Both are building businesses that have gained traction, especially over the past year.
Srivastava, a 25-year veteran of the advertising profession, founded Wingreens in 2011 that has become a packaged food brand that sources, makes and markets multiple products including fresh dips, spreads, sauces and mayonnaise. The company has a distribution network in more than 200 cities and aims to become a Rs 1,000 crore business in the next five years.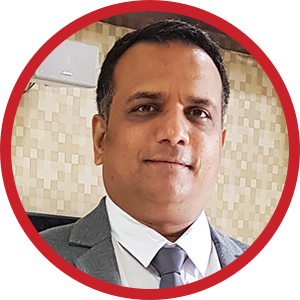 Vikas Jaiswal
Cofounder and CEO
What clinched Bootstrap Champ award for Gametion was the product's mass appeal. Founded in 2010 by gaming enthusiast and former Indiagames employee Jaiswal, Gametion shot into prominence during the pandemic, with over 100 million downloads for Ludo King on Google Play Store. Not only did it compete against a vast array of major Indian and international gaming studios, Ludo King also became one of the top three free gaming apps during this period. It continues to hold its ground, all while being bootstrapped.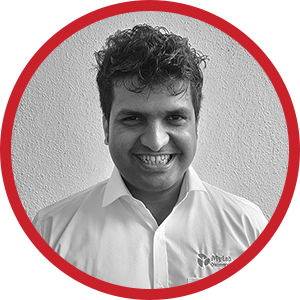 Hasmukh Rawal
Managing Director
Mylabs Discovery Solutions
When it came to the ET Startup Awards' Covid-led Healthcare Innovation category, it was a hotly debated contest, with the jury split between the pure AI-focused technology-led solution of Qure.ai versus Mylab's early mover advantage – which had helped reduce India's dependency on imported test kits.
Eventually, the jury went with Mylab for being the first to get approvals from regulators to produce the test kits at a critical time. The Mylab team created the testing solution in two weeks, and has since worked non-stop, crunching one year's production schedule into a week. The challenge was to ensure that quality did not suffer even while rapidly scaling up the numbers.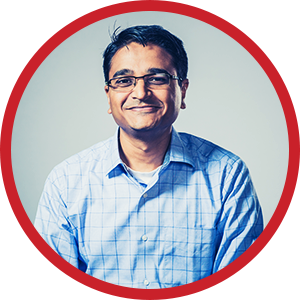 Choosing the winner for the Midas Touch category proved to be tough for the jury members of the ET Startup Awards 2020. The jury was split between Ravishankar and Jishnu Bhattacharjee, managing director of Nexus Venture Partners, who had clocked five full exits — from Software as a Service (SaaS) and software product firms like Rancher Labs, Mezi, Arkin, Gluster and Cloud.com.
Ultimately, Sequoia Capital's GV Ravishankar, or GV as he is popularly known, won, thanks to his early bet on Byju's, which he backed in 2014 when it was valued at $100 million. The returns on the investment are stupendous as the educational technology company's valuation has touched $10 billion in about six years. Sequoia, which partially exited from Byju's in 2018, took home $180-$200 million in cash, among the highest in recent venture capital history in India.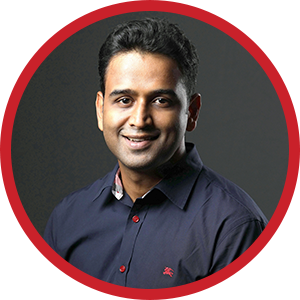 Nithin Kamath
Cofounder and CEO
Bengaluru-based Zerodha's choice as Startup of the Year is remarkable for several reasons. It took on formidable contenders that are richly valued, with millions of dollars in investor capital, and still emerged victorious. While Byju's and Postman were the other frontrunners for the top prize, having had a fabulous year, it was the resilient business run by Zerodha that caught the elite jury's eye.
The 10-year-old company is the country's largest retail brokerage platform with more than 3 million users, beating heavy hitters such as ICICI Securities and HDFC Securities. Zerodha came this far after having taken on legacy rivals backed by big lenders due to its technology backbone, focus on retail customers, attractive pricing and positive worth-of-mouth reviews.