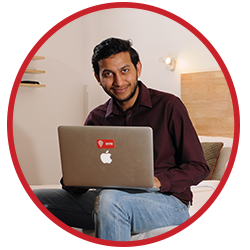 Oyo Rooms, which bagged the top prize at The Economic Times Startup Awards 2018, garnered high praise for its ability to blaze new trails both within and without the country.  It has been an eventful year for the Gurgaon-based startup, which now has 90,000 rooms under management in India, becoming the market leader by a wide margin in the process, has launched new categories, such as OYO Townhouse and OYO Homes, and has entered China and the Middle East.
As the winner of the Startup of the Year award it has emerged as one of the brightest companies in the country's uber-competitive, rough and tumble startup ecosystem.
"Receiving this award is a testimony to the trust and confidence Oyo has built among its customers and asset partners. This win will be incomplete without their support. I'd like to take this opportunity to congratulate our strong team of Oyopreneurs, each of who have contributed to this win," Ritesh Agarwal, founder and chief executive of Oyo, told ET.
Oyo's story is also one about a mighty turnaround. From listing part of hotel properties to pivoting to a fully-managed, inventory-led business, the company has scaled up at a stunning pace, in the process, scooping up millions of dollars from some of the biggest global investors including Japan's SoftBank Corp and Sequoia Capital India, among others.
"2018 has so far been an exponential year for us; with more than 100,000 unique keys and our recent expansion to China market, we have emerged as South-Asia's largest hospitality company. We are determined to take this number in OYO India to 180,000 by end of 2018," Agarwal told ET.
India's startup industry is keenly watching how Oyo's China foray unfolds. So far, no Indian consumer company has entered the world's second-largest economy, and arguably, the toughest market to compete in worldwide.
It is a combination of such perseverance and ambition, which prompted the jury to pick Oyo as Startup of the Year.
"I brought in the point of how audacious it is to go into China. It is the Great Wall of China and no one has done it. You have got to give the credit and of course, there is the factor of age," said jury member and MakeMyTrip founder Deep Kalra. "Oyo 2.0, the way they have come back and how Ritesh (Agarwal) has built the team, which is the key reason why reviews have improved," he said.
While the company, so far, has been reticent in sharing its plans for the Middle Kingdom, there is no doubt Oyo is well aware that in order to make its presence felt in China, where scale rules over everything else, it cannot afford to start small.
And it hasn't.
In May earlier this year, the company had launched operations in Shenzhen, in southeast China, home to one of the busiest and fastest-growing container ports in the world. It had opened eight hotels with a room count of about 400 in the city.
And the operations have only grown since then.  In the last two months, it now operates more than 11,000 exclusive  rooms in 26 cities including Hangzhou, Xian, Nanjing, Guangzhou, Chengdu, Shenzhen, Xiamen, and Kunming among others.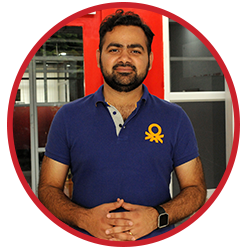 SigTuple's core product is an AI-based platform that processes visual medical data from different devices and can train, validate and execute artificial intelligence and machine-learning powered models to detect diseases or flag abnormalities that need further medical investigation. This eliminates the need for medical experts to be physically present for examinations.
Currently, SigTuple uses the platform, called Manthana, to provide solutions for automated analysis of peripheral blood smears. It has also built a smart device that enables digitisation of different biological samples like blood, urine and semen. This device, called AI100, is powered by a graphics processing unit that enables the smooth running of its artificial intelligence models without the need for cloud connectivity.
In effect, SigTuple's solutions help labs and hospitals scale by implementing a hub-and-spoke model.
"The award is a big recognition for us, especially coming from such an eminent jury and The Economic Times. It is a big motivation for what we are trying to achieve. We are trying to make a difference to healthcare," said Rohit Kumar Pandey, CEO of SigTuple.
The company recently raised $19 million in a Series B fundraising round led by Accel Partners and IDG Ventures, with participation from Endiya Partners, pi Ventures, Flipkart Group CEO Binny Bansal, VH Capital, and Axilor Ventures. Flipkart cofounder Sachin Bansal was an early investor in the company.
SigTuple has been working on commercialising its products since January.
"We want to bring out our solutions for urine and semen analysis by the end of the year. Our retinal scan solution, we want to get to beta mode by the end of the year. We have also applied for US FDA approvals. The plan is also to evaluate our solutions in emerging markets like Bangladesh and Indonesia," said Pandey.
The problem that SigTuple is solving is unique, said Flipkart cofounder and jury member Sachin Bansal. "They 'look' for diseases in blood and urine. They can soon move to X-rays and other categories. The space they are operating in is huge. The team is very strong technically. I was one of the first investors in the company. I have seen the product myself. It is very promising."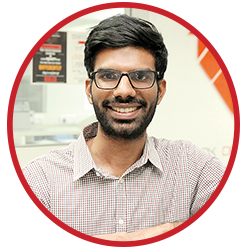 From building drones for intercollege competitions to designing them to capture meaningful data for government agencies and large corporate clients, Skylark Drones has come a long way.
The startup provides geographical information to enterprises in sectors such as mining, agriculture, infrastructure and utility, and has captured and processed data on nearly 100,000 acres of topography over the past three years. Skylark's high-resolution drone data and on-demand insights empower customers to take decisions to plan, manage and monitor their assets.
Mughilan Thiru Ramasamy and Mrinal Pai of RV College of Engineering in Bengaluru founded Skylark Drones in 2014. A year later, the company received Rs 2 crore in funding from a clutch of angel investors in 2015.
"The award is a testimonial to the teamwork that we have been able to put together since college," said Ramasamy, CEO of Skylark Drones. "In college, when we started the company, it was driven by passion and money was never our aim. This award is a recognition of that passion to build something disruptive."
Figuring how to build drones smart enough to solve actual problems was a big challenge. "In a B2B business, identifying problems is a challenge for young entrepreneurs. We had to overcome that first to get the initial run-up," said Ramasamy.
Skylark has three distinct models of engagement—drone data as a service for data acquisition and data processing; software as a solution for data processing; and an end-to-end solution comprising all its services.
The startup is already working with more than 30 clients across India, the Philippines and Mauritius. Clients include Larsen & Toubro, National Highways Authority of India, Tata Steel, Vedanta, and Bosch. "Over the next five years, the aim would be to build a global company. We are not solving just local problems; we want to take our products globally. We already have three global clients and will ramp that up now," Ramasamy said.
The jury was excited about startups straight out of campus working on core technology products.
"We found very divergent companies focused on different areas in this category," said Wipro board member Rishad Premji, who was on the jury deciding the awards. "Most companies do start coming out of campuses, and how they have been able to mature and become companies from ideas is the real challenge for competitors in this space."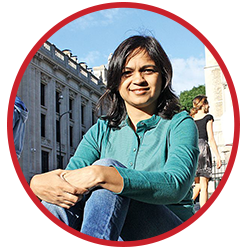 Rashmi Daga laid the foundation of one of the most-exciting food-tech companies in the country in September 2014. Armed with rich experience in spearheading and managing several startups and diverse businesses, she wanted to bring the best and freshest of foods to customers' tables.
"A lot of years have gone by to come to a place where you can build recognition for the work you do. A lot of it is also right timing, support," said an elated Daga on winning the ET Startup Award in the ET-Facebook Woman Ahead category. "This is a great form of appreciation, and I am usually averse to appreciation. But this time I am just going to absorb all of it."
FreshMenu offers a daily-changing menu with recipes from around the world. The menu includes keto-friendly, LCHP (low carb-high protein), and salad meals, making it popular with dieters. The food is delivered by FreshMenu's own delivery team in desk-friendly packaging for the convenience of office-goers.
At 500,000 orders a month, FreshMenu gets over 80% of its revenue from repeat customers—a testament to the popularity of the food brand. And that remains the single-most important metric for Daga as she builds the next leg of growth for the firm, which clocks annualized revenue of about Rs 150 crore.
"Personally, the metric I really chase is how do you stay on top of people's minds? It's harder to measure that. But for me, that's the measure for the long haul. We are trying to build something that will last for at least 50 years," she said.
Nasscom president Debjani Ghosh, who was on the jury deciding the awards, said Daga "represents everybody's aspiration."
"The asset that Rashmi has built and the problem that she is solving is really tough. The way she has been able to build the brand and make it a success is commendable. She has shown tremendous business acumen," Ghosh said. "For me, what stood out was she is extremely self-made and a role model that lot of women can relate to… The Economic Times did a fabulous job of shortlisting, and that made the job difficult for us."
Armed with an MBA from IIM-Ahmedabad, Daga began her career in 2003 as a business manager at IBM, where she handled an extensive portfolio of corporate and government clients. She then went on to enjoy successful tenures at LifeScan (a franchise of Johnson & Johnson) and K Ganesh-backed TutorVista before stints at Bluestone and Ola.
This width of experiences across industries equipped Rashmi to scale up and build FreshMenu as a formidable brand in the Indian food-tech market.
FreshMenu operates in Bengaluru, Mumbai and Delhi-NCR and has about 35 cloud-kitchens.
Recently, Daga launched a loyalty programme called FreshClub, which offers exclusive menu items, first access to new dishes, free delivery and assured discounts to members.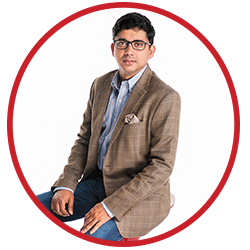 The Bengaluru and Bay Area-based analytics services and solutions provider is now a 'global company' on a 'startup-plus' mode, according to cofounder Shub Bhowmick. Tredence began as a US-focussed company but now has clients in Canada, Australia and Europe, and is looking to expand to the Middle East and Southeast Asia as well.
The startup's vision is to bring meaningful analytics to desktop computers and handheld devices of every business decision-maker through simple solutions and self-service design. It has created pre-built business solutions and frameworks in sales, marketing, and supply chain using artificial intelligence and machine-learning.
"The award is huge for us. Tredence customers are US-based, but now we have diversified. We have picked up revenues in Australia, Europe and soon (will) in the Middle East and Southeast Asia," said Bhowmick, CEO of Tredence. "For us to start diversifying beyond the US market, we need to become a larger and a more well-known entity. This award gives us that brand recognition."
Tredence was founded by former Mu Sigma executives Shub Bhowmick and Shashank Dubey along with Wharton Business School alumnus Sumit Mehra in 2013. It offers analytical solutions to around 60 clients across domains including retail, pharma, telecom, hospitality, and banking, financial services and insurance.
"The scale that Tredence has been able to achieve while being bootstrapped is commendable. The team is really good too," said Flipkart cofounder Sachin Bansal, who was a part of the jury.
The company has capabilities ranging from advanced analytics, data visualisation, big data and artificial intelligence. Its products include MDM Connect, a data cleansing and enrichment solution; Optimize, a sales enablement platform; Retail Analytic Solution, which helps consumer product goods clients review and meet delivery obligations; and SteerD, which provides its CPG clients with a unified and analysed view of all their Point of Sale transactions from across retailers.
Bhowmick has over two decades of consulting experience with an emphasis on technology strategy, mergers and acquisitions, and operations improvement. He was instrumental in establishing and running high-impact projects in a wide range of industries. Bhowmick held senior executive positions at Diamond Consultants (acquired by PwC), Mu Sigma, Liberty Advisor Group, and Infosys.
Dubey has research and consulting experience in applied mathematics and analytics. He has provided analytics consulting across multiple industries–retail, telecom, technology, online marketplace, airline and healthcare–and for clients including Facebook, eBay and Dell.
Mehra previously worked as a lead architect at Frontline Consulting Systems, a global company focused on business intelligence and master data solutions.
Tredence has around 350 employees across its Bengaluru and Bay Area offices. It recently added offices in Chicago and Palo Alto as well.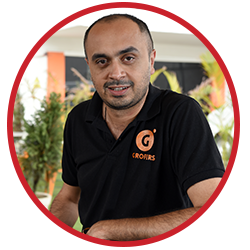 ALBINDER DHINDSA & SAURABH KUMAR
Albinder Dhindsa and Saurabh Kumar founded Grofers in 2013 as a platform taking orders online from customers and delivering to them groceries sourced from neighbourhood stores.
Similar hyper-local startups were popping up in every city, but with investors including SoftBank, Sequoia Capital and Tiger Global Management backing it, Grofers was out to compete with market leader BigBasket. It scaled up in no time but in May 2016, Grofers started experiencing a slowdown in growth, as did several other hyper-local businesses.
Dhindsa and Kumar then decided to build warehouses and pivot to an inventory-led model. Grofers shut operations in nine cities and laid off employees, and investors and entrepreneurs started writing obituaries of the company.
But the founders kept at it and their decision to pivot to an inventory-led model paid off. Over the last 15 months, Grofers has grown by about six times.
Grofers' successful turnaround story was the single-most important factor in granting Dhindsa and Kumar the title of "Comeback Kid" at the Economic Times Startup Awards this year.
"It is a recognition for our team that has worked hard to make sure we do the right things for our business and customers from day one. We will continue to innovate to improve our service and bring efficiency into grocery buying that will increase savings for our customers," said Dhindsa.
The company has started a membership programme called Smart Bachat Club that crossed 50,000 subscribers in just two weeks of its launch, and 150,000 subscribers in 90 days. In addition to selling grocery, Grofers also delivers household care, beauty and wellness, and baby care products to customers across 13 cities in India.
Prior to pivoting to an inventory-led model, Grofers' monthly revenue was Rs 18-20 crore. In May this year, the company recorded Rs 127 crore in revenue. This kind of scale wouldn't have been possible if the founders hadn't taken the call to roll back services in several cities to fix the supply-chain gaps.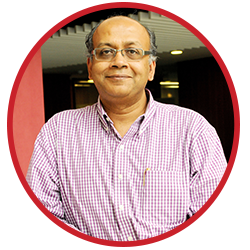 Flipkart's acquisition by Walmart at a valuation of $22 billion is the biggest blockbuster not only for India's startup ecosystem and even for India Inc. For early investor Accel, which is expected to make returns of over $1 billion from a total investment of about $100 million, it was the biggest exit for the venture capital firm in India and among the biggest globally.
The man behind the investment, made when Flipkart was just a small online bookstore running out of an apartment in Bengaluru, is the unassuming Subrata Mitra. And he has more than just the Flipkart deal to his repertoire that earned him the 'Midas Touch' award for the ET Startup Awards this year.
Mitra stands out for having backed and successfully exited billion dollar companies in both the consumer internet space (Flipkart) and the enterprise software space (Mu Sigma). Other companies that the 52-year-old has backed include fashion e-tailer Myntra, which was acquired by Flipkart besides insurance aggregator Coverfox and payments company Juspay.  
An engineer from IIT-Kanpur with a Ph.D. in computer science from the University of Illinois, Mitra worked at software companies like IBM and Firewhite in the US before coming back to India to head operations for Tavant Technologies.
"Enterprise software is actually closer to what I understand since that is what I did before starting as an investor. But when I met young entrepreneurs such as Sachin, Binny (Flipkart), and Mukesh Bansal (Myntra) and others who were looking to focus on the consumer, I got the feel for it. Now I have more consumer internet companies in my portfolio," said Mitra, who has backed about 15 companies.
Mitra has been actively investing in Indian startups for the past 14 years, having co-founded one of the first seed stage investment firms called Erasmic Ventures back in 2005 after Tavant Technologies.
However, Mitra recalls that he would have been an entrepreneur himself had it not been a meeting with Dhiraj Rajaram of Mu Sigma in 2004 at the Chancery Pavillion in Bengaluru.
"I was not shaping up to be an investor. In fact, Prashant (Prakash) and I wanted to start a company together and even had an idea. But when we realized that Dhiraj was also working in a similar area, we decided to help him and invest in his company. We also saw a few other founders approaching us for business development and operational help, which is when we decided to be hands-on as investors and started Erasmic in 2005," Mitra recalls.
Since backing Mu Sigma, the data analytics company has reached a valuation of more than $1.5 billion. In the meantime in late 2008, Erasmic also decided to join hands with Silicon Valley-based investor Accel when it was launching its India office. This allowed the Erasmic team to gain access to the early Facebook investors network and access to capital.
In 2009, Mitra led a $1 million investment in Flipkart. It is now India's most valued internet company at $20 billion after the recent acquisition by Walmart.  Accel is expected to make over $1 billion on its investment after the deal closes.
Sachin Bansal says Mitra's attitude as an investor is "fair" to entrepreneurs.
"They (Accel) were very fair to us from the very beginning. If there are two founders who don't know much, sometimes investors can take advantage. That was never a concern (with Subrata)," Bansal said.
"One of the attractions of taking money from Accel was that Subrata had built a great team. The people could help us with various things such as hiring and marketing. He himself was in an operating role. Earlier on, that was a lot of help," he added.