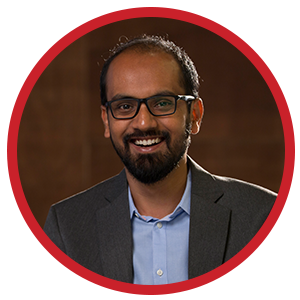 Delhivery, which bagged the coveted Startup of the Year award, received high praise for touching remote corners of the country, encompassing more than 17,000 pincodes and creating impact by being a full-stack logistics platform.
Delhivery started as a hyperlocal food-delivery startup, ferrying food to customers, several of whom happened to be ecommerce entrepreneurs.
Enthused by the quick service – it would deliver in 30 minutes – customers asked it to also deliver their companies' products. The company moved to ecommerce fulfilment, as it spotted an opportunity to create an integrated, technology driven solution.
After spotting the potential of ecommerce delivery, the company started facing saturation of demand, as etailers strengthened their own logistics and moved the business in-house. This was when Delhivery showed its nimbleness and began expanding to cover all pieces of the supply chain. The firm diversified into cross-border, business-to-business logistics and integrated distribution solutions to enterprises.
Today, Delhivery processes more than 500,000 parcels a day and is valued at over $1.5 billion. It provides a full suite of logistics services, including express parcel transportation, freight, reverse logistics, and B2C warehousing and tech services.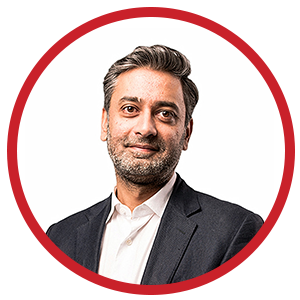 Lightspeed Venture Partners
It has been a stellar run for Bejul Somaia, managing director at Lightspeed Venture Partners, over the past two years. To top that was an almost $1 billion partial exit he's just clocked from the fund's most prized portfolio company, Oyo. In 2008, Somaia established Lightspeed's India operations. While the Silicon Valley firm invested in the country from its global corpus, it was only in 2015 that an India-dedicated $135 million fund was created under Somaia's leadership. That was followed by a bigger $175 million India Fund II, announced last year, giving Lightspeed a leg-up in a competitive early-stage investing market.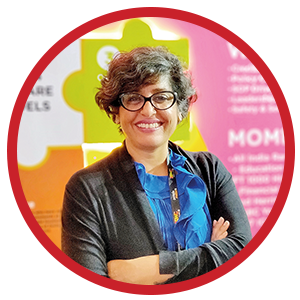 Substantive difference that Priya Krishnan is bringing to the society, by working at the intersection of childhood education and enabling women to return to work after having a child, clinched her the Woman Ahead award. Krishnan's passion to make a difference in pre-school education was driven by her mission of enabling women to get back to work after having a child. With that ambition, Krishnan in 2011 started Founding Years Learning Solutions, an education services organisation which runs playschool centres under the KLAY brand, along with a training institute for early mothers and staff training, called IDPE. The company also operates The Little Company, a platform that exclusively works with corporate houses. The company started with a chain of high-quality and trustworthy day care centres in emerging urban hubs. In a span of eight years, KLAY has scaled to more than 150 centres. It takes a personalised approach to education and care, and uses technology to give parents a comprehensive view of their child's growth. Today, it has tie-ups with more than 200 companies, including Bharti Airtel, Unilever, Johnson & Johnson, Procter & Gamble, L'Oréal and Infosys. It gets roughly half its business from such corporate deals. This year, KLAY plans to expand to Singapore, Bangladesh and Sri Lanka.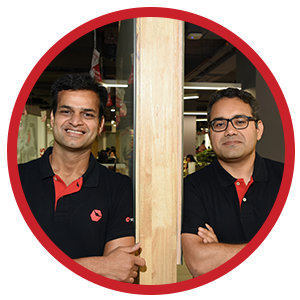 ROHIT BANSAL & KUNAL BAHL
The tenacity shown by Snapdeal's founders — Kunal Bahl and Rohit Bansal — in pulling their company back from the brink of oblivion, was recognised unanimously by the jury as one of the biggest survival stories of the Indian startup ecosystem in recent memory. The company has changed its core, since its massive fall almost two years ago when it was valued at $6.5 billion and among the largest online marketplaces. It has moved away from competing with Amazon and Flipkart and is focused on what it calls value-conscious customers. In 2017, Snapdeal saw its fortunes plummet dramatically, losing market share with the founders embroiled in a bitter struggle to stave off a takeover by Flipkart. Having managed to retain control, Bahl and Bansal embarked on a plan to turnaround the Gurgaon based company. Earlier this month, it reported a 73% jump in revenue and narrowed losses to less than a third in fiscal 2019.The turnaround has not come without its share of pain. It has sold assets and cut jobs in a bid to survive. But the founders' back-to-the-wall strategy worked to keep them alive.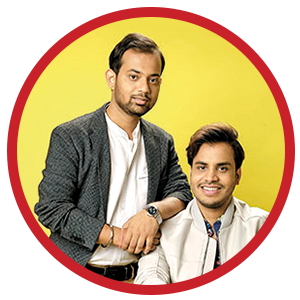 SIBABRATA DAS & MANOJ MEENA
Mumbai based Atomberg Technologies with its energy-efficient fans came on top to win the Best on Campus award. Conceptualised in 2011 when Manoj Kumar Meena was still pursuing his bachelor of engineering from Indian Institute of Technology, Bombay, Atomberg was initially a research and development company helping others with its prowess in motor and motor control technology. While ceiling fans weren't their first choice, the founders realised that among India's entire consumer appliances market, this category held the biggest share and also consumed the largest amount of energy. Atomberg will next launch mixer grinders and coolers, before getting into other product lines where the market can be disrupted with its advanced motor technology.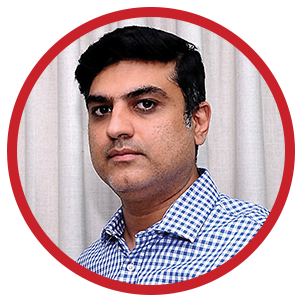 The ability to build a consumer brand and expand globally without raising any external funding helped Fit & Glow Healthcare bag the top honours in the Bootstrap Champ category.
Founded in 2014 by Manish and Karan Chowdhary along with Ashwin and Arvind Sokke, the four former digital marketers spotted the opportunity of building brands in the beauty and wellness market with a differentiated positioning. From offering nutrition and dietary supplements, the company now has four gentle-care and chemical-free brands of cosmetics and beauty – WOW, Nutrava, Body Cupid and Shaving Station — with more than 150 products under those. The company insists on certification of raw-material providers to ensure quality, and creates products based on scientific research on top of traditional herbal recipes. These products are mostly sold online through Amazon, Flipkart, BigBasket and Nykaa apart from its own website, BuyWow. In the US, the products are sold online through Amazon and Walmart, and are expected to be available in Walmart's physical stores by early January 2020.
First Step Digital was launched as a feminine hygiene line with its first product PeeBuddy. It aims to identify and solve women's issues around menstruation and intimate care, which is what caught the interest of the jury as it emerged as the joint winner in the Social Enterprise category. The company claims to have sold over two million units of PeeBuddy so far. First Step Digital's other products include Sirona, which offers feminine hygiene products, and BodyGuard, which offers anti-pollution and anti-mosquito products, some of which are industry-first. First Step Digital was bootstrapped for the first two years, but since then it has raised capital from Indian Angel Network. The Delhi-based company retails its products through its own portal, online marketplaces Flipkart, Amazon, 1mg, BigBasket and FirstCry, and offline stores including HyperCity, Religare and Mom&Me. It has also started selling these products in the US and Germany through Amazon.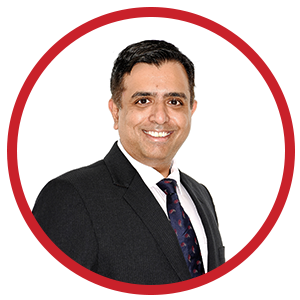 The founders of Tricog — Charit Bhograj, Zainul Charbiwala, Udayan Dasgupta and Abhinav Gujjar — launched their company in 2014 with a simple goal of saving lives. They built a technology to speed up cardiac diagnosis and treatment. Their product combines equipment with artificial intelligence and medical expertise. For instance, when the wearable device tracks the heart rate of the patient, the information is sent to a centrally located hub where a qualified expert is available 24/7. The specialist interprets the electrocardiogram and sends the report through an SMS as well as through a message on Tricog's mobile app. This helps in faster diagnosis.