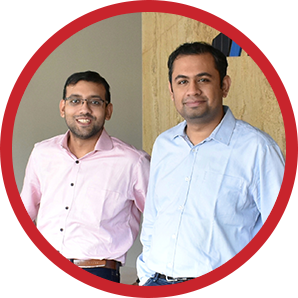 Harshil Mathur,Shashank Kumar
In 2021, when Prosus-owned PayU said it was acquiring BillDesk, Razorpay was the most affected. The PayU-BillDesk combine would have processed $147 billion in annualised payments value, almost double that of $80 billion facilitated by Razorpay. However, with Prosus calling off the deal in September, Razorpay now has a real chance to take the prime spot in the online payments gateway category. India's most valued fintech at $7.5 billion, the company raised over $535 million last year. It is now looking to go beyond digital payments. Neo-banking and payroll product for businesses Razorpay X and lending arm Razorpay Capital contributed 30% of its total revenue, within four years of launch. Diversification has been key for Razorpay over the last year, as it is now expanding to Southeast Asia through the acquisition of Curlec; foraying into offline payments with the purchase of PoS firm, Ezetap; and ramping up its offerings to banks with loyalty and reward management solution PoshVine to increase its topline. But fierce competition, regulatory changes and monetisation remain big challenges for the fintech firm.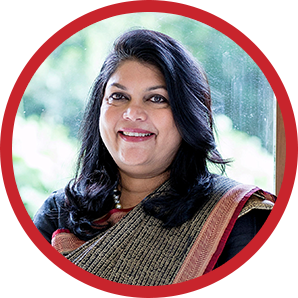 Helmed by Falguni Nayar, Nykaa has scaled into a profitable beauty and personal care
major that has a portfolio of its own brands, physical stores, an ecommerce platform, a business-to-business offering, and partnerships with international brands. The former head of Kotak Investment Banking knew that Nykaa would have a life in the public markets and worked towards that milestone from Day 1, she told ET in an interview in November 2021. In the past decade, Nykaa has established a stronghold in the ecommerce segment among giants like Amazon and Flipkart. The company's gross merchandise value grew by 71% to Rs 6,993 crore in FY22, even as discretionary spending fell on beauty and personal care due to the pandemic. Thanks to Nayar's leadership and significant investments through the year in technology, operational readiness, and future growth drivers, including customer acquisition, new geographies, and businesses such as Nykaa Fashion. She has acquired majority stakes in direct-to-consumer brands to build a house of brands, in line with its approach to fill market gaps and consumer needs.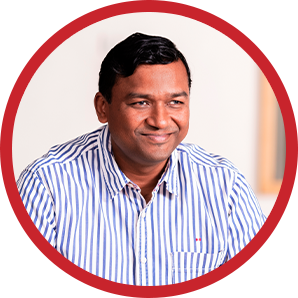 Shekhar Kirani is among the earliest and the most well-regarded backers of India's software-as-a-service (SaaS) story from the days when not too many investors were bullish on the sector. In 2011, he invested $1 million in now Nasdaq-listed Freshworks as part of the CRM-software provider's seed round for a 23% stake. Last year, Freshworks made a big-bang debut on the public markets at a valuation of almost $13 billion, a fourfold rise from its last private valuation. The IPO heralded a new era for Indian SaaS startups, looking to list in the US and fortified Kirani and Accel's position as a leading SaaS-focussed VC. An Indian Institute of Science, Bangalore, graduate, Kirani's continued focus on the Indian cross-border software product industry also led him to invest in other Indian SaaS unicorns including Browserstack, Zenoti, Chargebee and Amagi, which are all building for the world. Prior to taking the plunge into investing, Kirani was the Country Manager and the Vice President of domain name registry service provider VeriSign in India.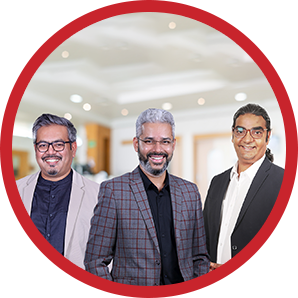 Shivakumar Ganesan, Ishwar S, Sachin Bhatia
As a founder, Shivakumar Ganesan has seen all the vagaries of starting up, right from cofounders quitting, to a funding drought and even talks of a shutdown. After raising its first round of Rs 2.5 crore from Mumbai Angels and Blume Ventures, Exotel—
which was building new-age contact centres, supporting voice calls, emails, and messages—faced a rude shock. Almost every investor Exotel pitched to write it off saying the Indian small and medium business (SMB) market was not big enough. With funding not coming through, Exotel shifted focus from SMBs to new-age enterprises. It pivoted from
building cloud-contact centres to an end-to-end cloud communication software platform. The pivot worked, with the likes of Ola using Exotel's software to enable calls between drivers and customers. Exotel has made a strong comeback and raised almost $100 million since December 2020, eight years after its first financing of Rs 2.5 crore in 2012. It has also made two major acquisitions–chatbot developer Cogno AI and contact centre software provider Ameyo.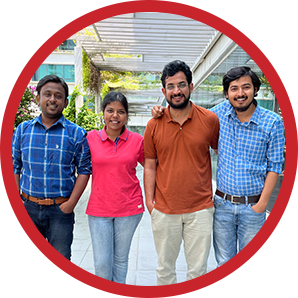 Divanshu Kumar,Bhavesh Narayani, Prabhu Rajgopal and Krishnan Balasubramanian
Solinas is a deep tech firm founded at IIT Madras that develops robotic solutions for the pipeline and sanitation industry to help solve problems of water leakages and eliminate manual scavenging. Launched in 2018 as a campus startup it has its focus on short-range and long-range pipeline inspection and robotic cleaning of septic tanks. The key idea for Solinas was born during the final year project that cofounder Divanshu Kumar worked on with professor Prabhu Rajagopal. Seeing the plight of manual scavengers, they decided to develop the robot and in 10 months were able to design and develop a prototype that won the best masters project at IIT Madras. It has received strong traction for its products as the technology and service provide an end-to-end solution for pipeline management via the state-of-the-art crawler robots and for sewer/septic tank cleaning. It is deployed in multiple cities right now and has been showing strong impact in terms of savings (600,000 litres saved per km of inspection) and doing away with the need for manual labour of a demeaning and dangerous nature. So far, the startup has worked with major private companies in India and has MoUs with three states.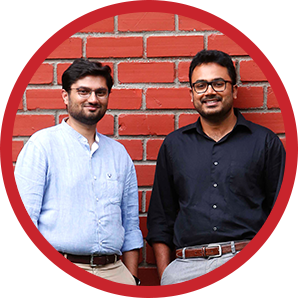 Mani Kishore Vajipeyajula & Rajkiran Madangopal
Banyan Nation is among India's leading and one-of-the-first plastic recycling companies that works on helping global FMCG and other companies use more recycled plastic for their products, instead of virgin plastic. With the help of an in-house developed data intelligence platform, the company has managed to combine the best of informal and formal sectors by integrating both informal recyclers on one hand and companies on the other.
It asks the workers who bring them plastic to segregate them according to the standards of the company, and, in turn, compensates them at above-market rates. CEO Mani Vajipey designed semiconductor chips for Apple's iPhones but was looking out for something different.
He realized his calling lay in solving problems for the masses. Teaming with Co Founder Raj Madangopal, who had been going through a similar turmoil in life, he took the plunge with him to work on the ambitious idea. With the goal of plastic recycling finalised, the co founders started their first high-tech recycling plant in Hyderabad and are currently looking to expand into a second unit which will be finalised by the second half of the next year. The firm is currently expanding its collection chain across the country.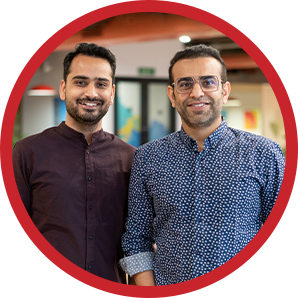 Gaurav Khatri and Amit Khatri
Noise was founded by cousins – Gaurav Khatri and Amit Khatri, who belong to a business family in Rajasthan. They started Nexxbase in 2014 as a smartphone accessories brand, selling mobile cases before sensing an opportunity in the smart wearables category. The smartphone accessories segment was becoming increasingly commoditized with cheap unbranded products flooding the ecommerce marketplaces. In 2017, the bootstrapped company decided to double down on the wearables market, especially smart watches. Soon after pivoting from smartphone accessories to smart wearables, the company's revenue multiplied significantly. From Rs 24 crore in FY18, Noise's topline doubled to Rs 48 crore in FY19 and has continued on the same trajectory since then. In FY22, it racked up Rs 885 crore in revenue, more than doubling from the previous fiscal, with a profit of Rs 40 crore. The company designs these products inhouse and outsources manufacturing to third-party vendors in China and India, keeping its pricing highly competitive. It sells through online and offline channels.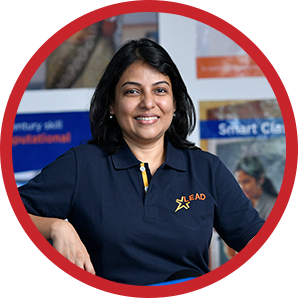 Smita Deorah returned to India after spending nine years at FMCG major Procter and Gamble in Singapore. It was the same year she was expecting her first child. As a parent, Deorah knew that her decision to move back would impact the quality of education her child would receive in the country. She launched the first Lead School in 2012 in a village in Gujarat, along with her husband Sumeet Mehta, with the intention of setting up affordable private schools. The Mumbai-based company provides tech-enabled solutions to schools with a focus on digital learning through an online or hybrid model (physical and digital). Lead School ties up with schools instead of going directly to children. Lead School works with over 3,500 schools and 1.4 million students in 400 cities across the country. Mehta said in January that the edtech firm hit an annual contract value (garnered from partnering schools) of $80 million in 2021-22. Earlier this year, the company became a unicorn, startups with a valuation of $1 billion or more. In the last five years, it has added
more grades, subjects and boards to its product offerings and expanded across India.